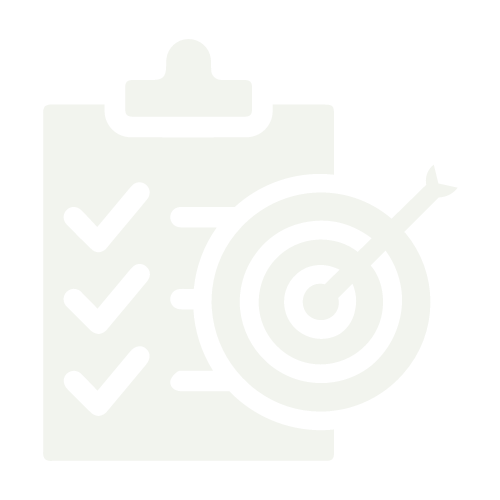 What is the ultimate goal of MARS?
What are current challenges?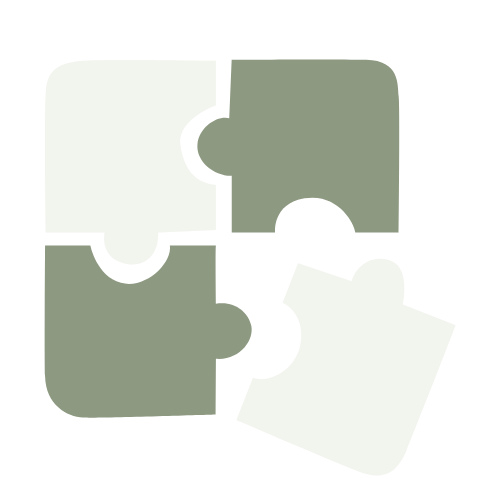 What solutions will the MARS project develop?
MARS stands for Manifacturing Architecture for Resilience and Sustainability.
The consortium comprises 13 project partners from 8 different European countries.
Technology Institut Arts et Métier (ENSAM) (Coordinator) - France
Information:
ENSAM is a traditional engineering/research graduate school (Grande École), recognized for leading French higher education in the fields of mechanics and industrialization. Founded in 1780, it is among the oldest French institutions and is one of the most prestigious engineering schools in France. The school is a "Public Scientific, Cultural and Professional Institution" which has trained more than 85.000 engineers since its foundation.
Role in the project:
ENSAM is responsible for coordinating the project to ensure that the project goals will be achieved on time, and all partners can work as a team even though they have different profiles and work in almost completely different technological fields. ENSAM is also responsible for project's implementation within the targets of time, budget and quality and the achievement of objectives

Information:
AIN (Asociación de la Industria Navarra) is a Private Technological Center, owned by 120 industrial and services companies from Navarre, North of Spain. Among these companies, Automotive, Agro food, Paper, Chemical, Metal Mechanics and ICT sectors are represented. AIN is organized into 5 Areas of activity aimed at providing companies with comprehensive assistance that contributes to improving their development and competitiveness. These areas are: Digital Technologies, Surface Technologies, Industrial Development, Consulting and Selection, and Training and Development. 
AIN obtained the recognition as Cluster of Industrial Transformation and is also promotor partner of the IRIS (Artificial Intelligence and Robotics for the Industry and Society) European Digital Innovation Hub in Navarra. 
Role in the project: 
AIN is mainly involved in Artificial Intelligence Modelling (WP2). 
Information:  
ARXUM is a leading deep-tech company specializing in the digitization of laboratories. Our middleware offers a cost-effective, fully digital solution for ensuring compliance and data integrity, not only for GxP-regulated labs. With the help of blockchain technology, detects process deviations or data changes in real-time, triggering immediate alerts to promote workflow integrity and compliance with regulatory procedures. ARXUM's extension seamlessly integrates digital devices such as tablets, smartphones, and augmented reality (AR) glasses, enabling the digitization, documentation, and optimization of workflows. By identifying potential errors in real-time, meets critical safety requirements and minimizes operational risks. 
Role in the project:  
Arxum's main responsibility in the project is to create the framework and design of the software platform. 
Information:
As a strategic partner of ETH Zurich, inspire AG is the leading Swiss competence centre for technology transfer to the mechanical, electrical and metal (MEM) industries. It conducts research for the industry, develops state-of-the-art technologies, methods and processes and solves problems in all areas of product innovation and production technology. inspire brings together the best partners from industry, universities and technical colleges for joint projects and has the brains, knowledge and experience to successfully turn ideas into innovations. inspire can provide new solutions wherever new territory is to be broken, where technical or project management skills are lacking and where unbiased judgement is required. inspire is a technology competence centre funded by the Swiss Confederation, created by a joint initiative of Swissmem and the Swiss Federal Institute of Technology, Zurich. 
Role in the project:
inspire will build a connected manufacturing site as part of the project. The manufacturing site will consist of several machine tools equipped with additional sensors. 
Noosware - The Netherlands
Information:
Noosware BV is a research-focused company offering cloud intelligence solutions. Our Noos cloud robotics platform is offering an array of Deep Learning and AI services that enable robots with many perceptive abilities without the need for heavy on-board computation. Our vision is moving further away from conventional robots seen as single entities, and merging cloud computing with robots, where the physical robot is simply a proxy for a much more powerful and intelligent system that resides on the cloud. 
Role in the project:
Noosware is developing a distributed cloud manufacturing infrastructure. The deployment of smart machinery in the MARS manufacturing sites will be based on the NOOS cloud robotics platform.
Simula Research Laboratory - Norway
Information:
Simula Research Laboratory is an internationally-leading Norwegian research institute in the key ICT areas: communication systems, scientific computing, software engineering, artificial intelligence and cybersecurity (https://www.simula.no/). Dedicated to tackling scientific challenges with long-term impact and of genuine importance to real life, Simula employs about 180 researchers located in three different sites, two in Oslo and one in Bergen. The institute is involved in numerous projects funded by the EU, Norwegian government or regional institutions. Simula is deeply involved in research and education with more than 35 PhD students, 40 master's students, and 20 postdoctoral fellows supervised annually; and application-driven innova­tion and commercialisation, where it owns parts of 16 start-up companies. The VIAS Department (Validation Intelligence for Autonomous Software Systems) of SRL is in charge of the MARS project.  
Role in the project:
SRL aims to develop robust and explainable neuro-symbolic AI models for quality control in smart manufacturing. Starting from raw data produced by different manufacturing platforms,  we will help to analyze and prepare the datasets for training, exploring different neuro-symbolic algorithms for training AI models able to self-correct manufacturing processes based on the requested requirements (accuracy, explainability, technical robustness, etc.). While developing these models, we will adopt relevant explainabiluty and software engineering methods to validate and deploy these learnt models. For the success of the project we intend to closely work with the partners in charge of the production of datasets and the partners in charge of evaluating the quality of manufacturing tasks and those putting in production AI models. 
Steinbeis Europa Zentrum - Germany
Information:
Companies, start-ups, universities, research institutions and cluster initiatives receive support with financing, EU applications, innovation management, market access as well as strategic partnerships and regional and social transformation.
Role in the project:
Steinbeis Europa Zentrum, as a project partner, leads the communication in the project and supports the project partners in dissemination activities and networking with relevant initiatives and projects, the exploitation of project results, administrative and financial issues of project management.
Information: 
Inventor of the chromatic confocal imaging principle with nearly 30 years of experience, STIL has developed two families of point sensors (from 0.1 µm to 100 mm measurement range) and a family of line sensors (from 1.35 mm to 12 mm line length with different measurement ranges) based on this innovative concept.  
The high-resolution contactless sensors meet the needs of the most demanding metrological applications, such as texture analysis, dimensions, thickness and roughness measurement, as well as micro-defect detection. They allow to measure at distance with an extreme speed and precision, even on slopes.  
Capable of operating in any industrial environments for production line control as well as in research laboratories, these sensors can measure on any type of object (transparent or opaque, polished or rough) and material (metals, glass, semiconductor, ceramic) without prior sample preparation.  
STIL bases its uniqueness in its constant and continuous effort of research and innovation (investment of 25% of its revenue in R&D) and of product development with over 10 new products launched in the past 3 years, long-term fruitful partnerships with 6 major academic and research centers (CEA, The Texas A&M Engineering Experiment Station, UC Berkeley, IOGS, ENSAM and École des Mines) and yearly patents and publications.  
The company is now present and represented throughout the world thanks to the network of subsidiaries, local distributors and system integrators of the Marposs Group whose is part from 2019. 
Role in the project:
STIL will provide the manufacturing platform with confocal chromatic sensors for dimension and surface quality control. This includes sensors within the company portfolio as well as prototypes tailored to the machining environment, namely integration in the machine tool enabling in process measurements and robustness against lubricant, temperature and humidity variations. 
Information:
UBITECH is a leading, highly innovative software house, systems integrator and technology provider, established to provide leading edge intelligent technical solutions and consulting services to businesses, organizations and government in order to allow the efficient and effective secure access and communication with various heterogeneous information resources and services, anytime and anywhere. UBITECH enables real-time valid information processing and decision-making, the realization of intelligent business environments, and B2B and B2C transactions by providing high added-value business –oriented and –based solutions.  
UBITECH has been established in Athens, Greece back in 2005, concentrated initially in the Greek and Balkan market and acquiring several EC and national grants for novel R&D initiatives. 
Role in the project:
UBITECH leads WP3 and is responsible for designing and implementing the Federated Learning Network (FLN) of MARS, which will aggregate AI models from local nodes and construct a single optimum (per use case) optimal model. UBITECH will also lead activities for designing the Semantic Model of the FLN, which will align, at the semantic level, information describing the use cases, both those covering homogenous and those covering heterogenous data. UBITECH will also contribute to the implementation of the multi agent module that will compute optimal routing and resource allocation with the aim of minimizing waiting time and maximizing output. 
Information:
The National Technical University of Athens (NTUA) follows the European system for training engineers, with a five-year program leading to a Diploma and Master's degree. Its success is attributed to its well-organized educational and research system, quality staff and students, and technical infrastructure. NTUA's primary mission is to provide advanced higher education in science and technology. It operates as a State University with nine schools and follows a well-organized internal system defined by its NTUA Statute. Its main strategy is to maintain its position as an outstanding and internationally recognized public university of science and technology while strengthening its basic operations. 
Role in the project:
NTUA's main role is as one of the four manufacturing sites in which the homogenous and the heterogenous database will be setup with sensors and used for production execution and data collection regarding process and quality parameters for various manufacturing processes. It will create digital twins for these processes both for setup and correction as well as suitable interfaces (incl. VR) for corrective actions fed back to CNC and manual machines. NTUA also has a number of auxiliary contributions, e.g. domain knowledge in AI model development and process planning within federated learning environment. contribution to virtual manufacturing system configuration with respect to scheduling and planning as well as to connection of NTUA manufacturing site with cloud-infrastructure.
KONICA MINOLTA - Czech republic
Konica Minolta's journey started 150 years ago, with a vision to see and do things differently. We innovate for the good of society and the world. The same purpose that kept us moving then, keeps us moving now.
Konica Minolta Global R&D is a worldwide, connected and adaptable group, operating across research laboratories and development teams in Japan, Europe and United States. Global R&D has the singular objective to anticipate ever-changing market requirements in order to empower existing and future customers with AI and IoT platforms that include hybrid cloud computing, data-centric applications and digital services. Dedicated to supporting Konica Minolta's evolution into a leading-edge solutions provider of platforms, Digital Services R&D creates end-to-end pipelines for innovation in the contexts of the Intelligent and Connected workplace and in Digital Industry. From concept design, through research, agile development and testing, to pilots and initial stages of pre productization – Digital Services R&D drives an iterative process starting from customers' understanding and targeting the creation of meaningful values for people and society.
WZL RWTH Aachen University - Germany
Information:
Across the world and for many decades now the Laboratory for Machine Tools and Production Engineering (WZL) of RWTH Aachen University has stood for successful and forward-thinking research in the area of production engineering. In eight different work areas, research activities not only relate to fundamental theories and findings but also to the application of findings in an industrial context. Furthermore, practical solutions are worked out for the purposes of rationalising production. 
The in this project mainly involved Cutting Technology Department develops forward-looking solutions for the design, monitoring and control of demanding cutting processes such as milling, turning, broaching and drilling for the manufacture of complex products. In order to be able to continue producing efficiently and flexibly in the future with ever shorter development cycles, networking and adaptivity in process chains are often required. We are working on this on the basis of a profound understanding of the system – from the basics of machining to application in production at the customer's site. Our competence profile extends across all areas of holistic process development – from a broad understanding of materials and processes to the development of powerful simulations for mapping real machining processes in virtual space and real-time monitoring and control in the manufacturing environment. In a wide variety of research projects, we are constantly expanding our knowledge of the mechanisms of machining and the utilization of innovative approaches such as machine learning. 
Role in the project:
The WZL is mainly involved in generating data for a homogeneous and heterogeneous database.
MARS is funded by the European Union through the Horizon Europe programme. This programme supports the development of innovative science, technology, and innovations through a variety of thematic clusters.