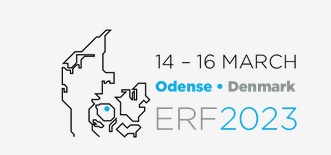 Discover the Exciting Innovations in Robotics at the EUROPEAN ROBOTICS FORUM 2023 in Odense, Denmark
Join the Leading Robotics Community in Europe for a Three-Day Event Filled with Networking, Collaboration, and Cutting-Edge Robotics Advancements
The European Robotics Forum (ERF2023) is set to be one of the most influential gatherings of the robotics community in Europe, with the event taking place from March 14th to 16th, 2023 in Odense, Denmark. Prior to the main event, an open house session is being organized on March 13th from 1:00 PM to 5:00 PM, giving the public a chance to see the latest innovations in robotics.
ERF2023 is a platform that brings together experts from various domains within the field of robotics. Researchers, engineers, managers, entrepreneurs, business professionals, and funding officers from across Europe come together to exchange ideas and share their perspectives on the latest advancements in robotics and related AI technologies. Attendees will also have the opportunity to discuss technology push and market pull, exploring ways to drive innovation in the field.
2023 marks the 11th anniversary of the ERF's first visit to Odense, as well as the 11th anniversary of the formation of euRobotics through the merger of EUROP and EURON. Over the past decade, Odense has transformed into a hub for robotics, solidifying its reputation as a leading center for innovation in the field. The city has undergone significant transformations, providing a showcase of what can be achieved in a decade through strong collaborations between the scientific community, the municipality, public and private partners.
By hosting ERF2023 in Odense, attendees will have a unique opportunity to see firsthand how public, industrial, commercial, and scientific organizations are collaborating around robotics. The city has a rich history of robotics and innovation, and attendees will get a chance to explore the exciting advancements and collaborations that are taking place in the industry.
We invite members of the ERF community to join us in Odense and experience the progress in the field of robotics first-hand. Be a part of shaping the future and witness the exciting advancements that have been made in the industry over the past decade. This is a once-in-a-lifetime opportunity to engage with thought leaders and experts in the field, and we look forward to welcoming you to Odense in March 2023.
Secure Your Spot Today: Visit the Website to Register for the Event