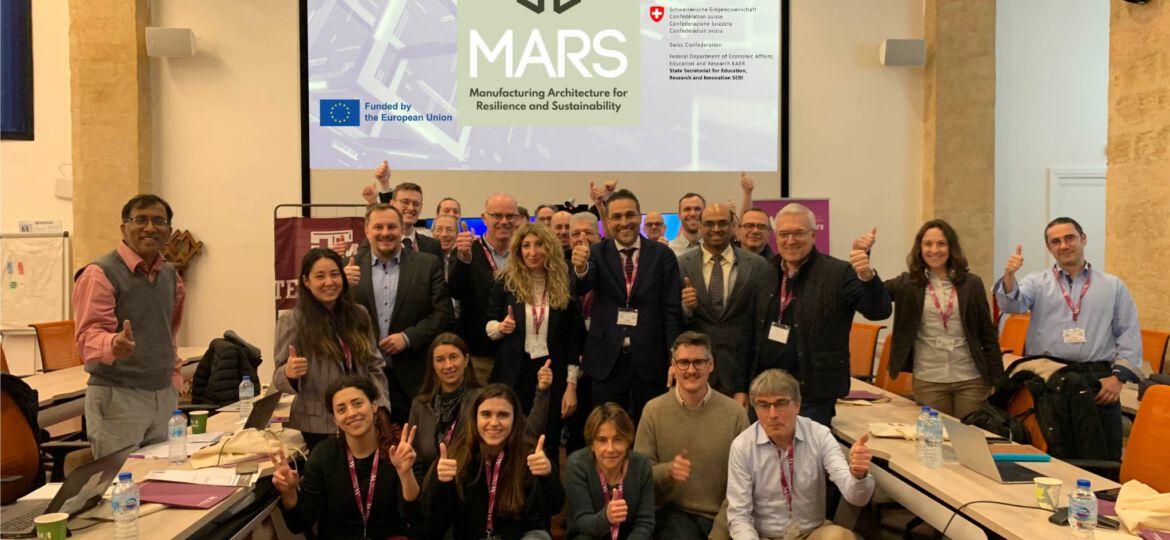 ENSAM Aix-en-Provence Hosts Kick-Off Meeting for Horizon Europe Project MARS, Bringing Advanced AI-Driven Digital Manufacturing Processes to SMEs and Tackling Supply Chain Crises
Aix-en-Provence, France – January 19th, 2023 marked the beginning of a new Horizon Europe project.
Technology Institut Arts et Métier (ENSAM) in Aix-en-Provence hosted the kick-off meeting for the HorizonEU project MARS. MARS, which stands for Manufacturing Architecture for Resilience and Sustainability, aims to tackle the lack of technical innovation and supply chain crises by providing SMEs access to advanced European AI-driven digital manufacturing processes and integrated distributed supply chains.
This four-year project promises to bring about new and innovative solutions in the field of manufacturing and supply chain management. Partners for the MARS project were selected based on their expertise and experience in sustainable manufacturing. The partnerships were set up with a multi-disciplinary approach, bringing together researchers, technologists, and end-users to ensure that all aspects of the manufacturing process are considered. The MARS project aims to make a significant contribution to a more resilient and sustainable manufacturing sector that meets the needs of society and the environment.
The team is eager to work together and bring their vision to life.
Stay tuned for updates and exciting developments from the MARS project!
Connect with MARS!
Stay tuned for more updates on the MARS project.
For more information, visit Mars-Horizon.eu
Funding: Funded by the European Union and the Swiss Confederation
MARS Project (EU HE Programme, GA No. 101091783)[1]
[1] Funded by the European Union. Views and opinions expressed are however those of the author(s) only and do not necessarily reflect those of the European Union or HaDEA Neither the European Union nor the granting authority can be held responsible for them.